Get ready to smile.
TGIF, right? And what better way to head into the weekend than by looking back at some viral stories that melted our hearts this week in our latest installment of Feel Good Friday, our new series that sets out to end the week on a positive note and highlight stories you might've missed but definitely will want to check out. 
In this week's offering, we're highlighting some heroes that are helping to fight the devastating wildfires that have been spreading across Australia for months, including a koala-saving dog with his own inspiring backstory that seems destined to be turned into a hit Disney movie, and a group of U.S. firefighters whose arrival in Australia went viral. 
Plus, a man pulled out all the stops to deliver a fairy tale-worthy proposal for his longtime Disney princess-loving girlfriend, and a major A-lister helped save a man's life while on vacation. 
Here are the stories that will put a smile on your face as you head into the weekend…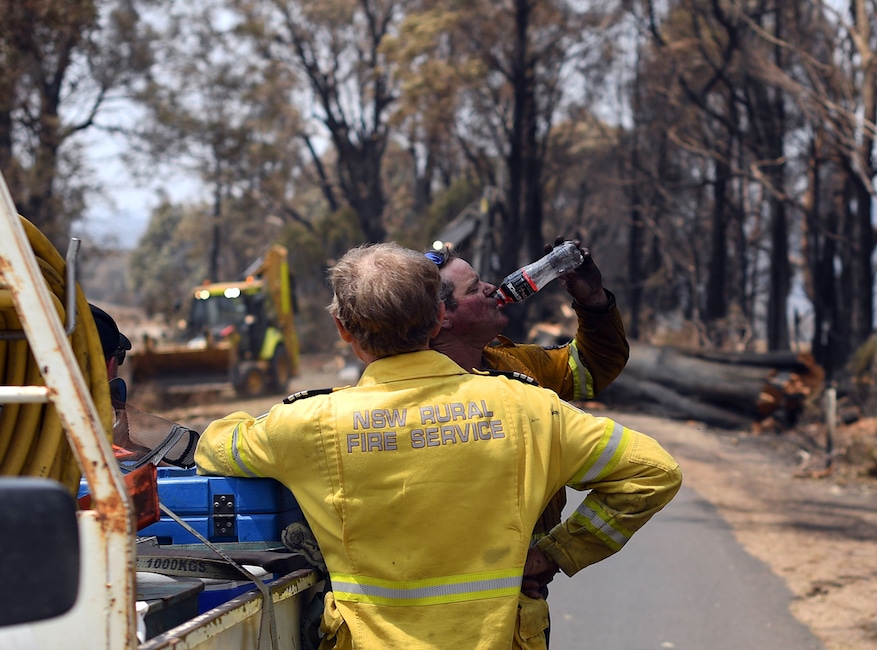 SAEED KHAN/AFP via Getty Images
Sending Help Down Under

As devastating wildfires continue to burn out of control throughout Australia, firefighters around the world are heading down under to provide assistance and help in the fight. This week, a group of United States firefighters arrived at Sydney International Airport where they received an inspiring welcome from residents. 
Dozens of strangers in a crowded airport came together to give a spontaneous and lengthy round of applause, a heartwarming moment of gratitude that was shared by Shane Fitzsimmons, commissioner of the world's largest fire service. 
And Hollywood stars are also showing their support as Kylie Jenner and Chris Hemsworth have pledged to donate $1 million each to Australia wildfire relief efforts, with Nicole Kidman and Keith Urban and Pink each donating $500,000. And Leonardo DiCaprio's Earth Alliance organization pledged $3 million to its own Australia Wildfire Fund.
If you would like to show your support, please choose from a charity of your choice or some of these official charities that can help: Red Cross, Firefighters, Wires.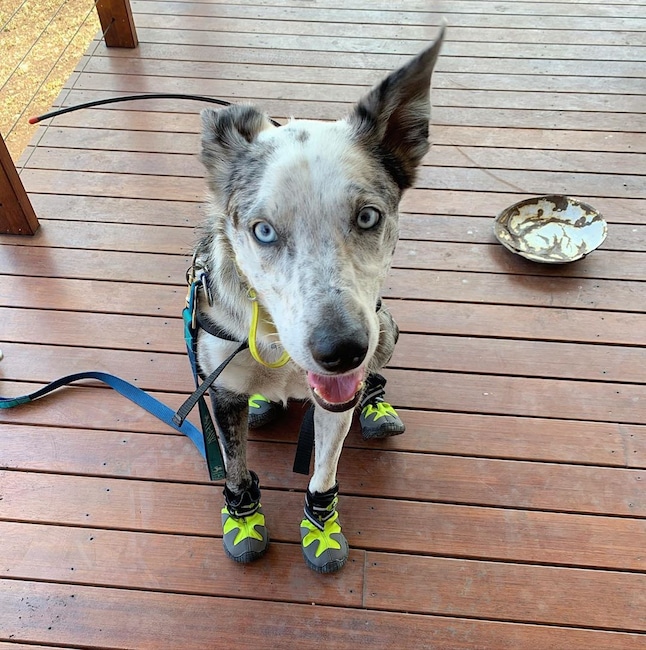 Instagram
Bear to the Rescue

Since the fires began in September, Bear, a koala detection dog that had been abandoned as a puppy due to his OCD, has been helping to save endangered animals in New South Wales and Queensland. 
"Bear has helped us locate sick and injured koalas and has recently been called to search for koalas in habitats ravaged by fires," according to the University of the Sunshine Coast (USC), with stars like DiCaprio and Tom Hanks all highlighting his good deeds.
"This is a Disney movie that must be made—the story of Bear, the koala detection dog," Hanks wrote on Twitter. "That's adorable. I like Bear."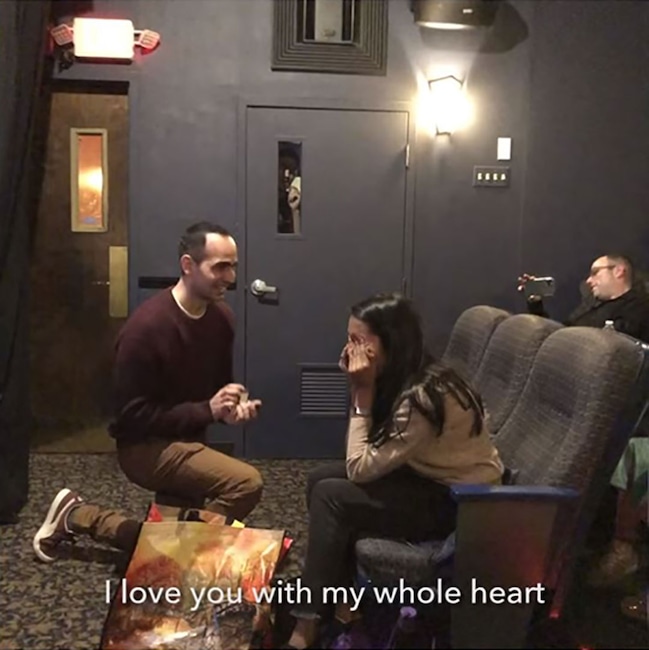 YouTube
A Fairy Tale Proposal

Lee Loechler set the new standard for marriage proposals everywhere after he made his high school sweetheart, Sthuthi David, the subject of her favorite movie Sleeping Beauty.
With the help of illustrator Kayla Coombs, the video of Lee's elaborate and romantic proposal went viral, causing millions of people around the world to swoon over his modern Prince Charming move. 
"She was sort of expecting the proposal around this time so I knew I had to be pretty sneaky if I wanted to give her a good surprise, because she is very astute, no pun intended, and you know she's a doctor so she is very smart, very cerebral," Lee told E! News. "I hope in a way this has sort of been a catalyzing moment and you will start to get some really special proposals going forward."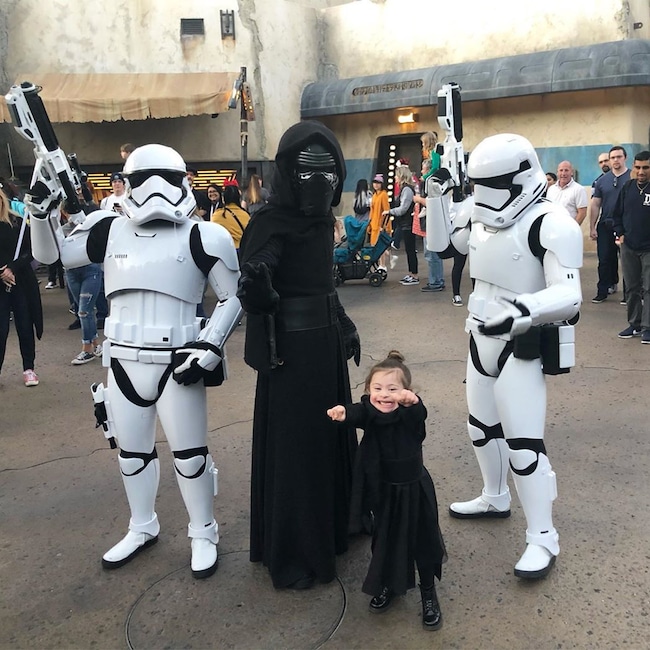 Instagram / indiespeeder
The Cutest Fan in the Galaxy

Prepare to meet your new favorite Jedi: Indie Galvan.
The adorable 4-year-old's trip to Disneyland last month has gone viral, thanks to her costume as Dark Rey, black robe and three-bun hairstyle included, and adventures with her favorite character, Kylo Ren (played by Adam Driver in the hit Star Wars films). 
Indie's mother documented their day spent handing out in the Star Wars: Galaxy's Edge area of the park, including walking hand-in-hand with Kylo, getting a hug from Chewbacca and just living her best life. May the force always be with you, Indie!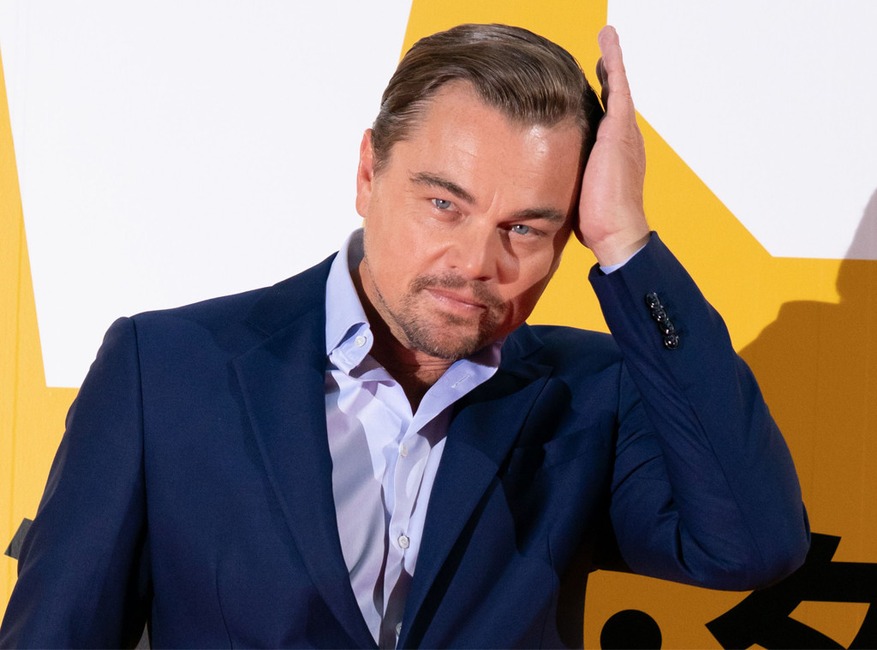 Masatoshi Okauchi/Shutterstock
Leo the Hero

The Oscar winner recently helped locate and save a man who fell overboard a cruise ship in the Caribbean while he was vacationing with his girlfriend Camila Marrone and a group of friends St. Barts when they learned of the emergency search efforts, E! News confirmed.
After joining in, Leo and Co.'s boat was the only one in the area when they found and rescued the individual just prior to sunset. The man, who fell off a Club Med yacht, tread water for 11 hours prior to his discovery.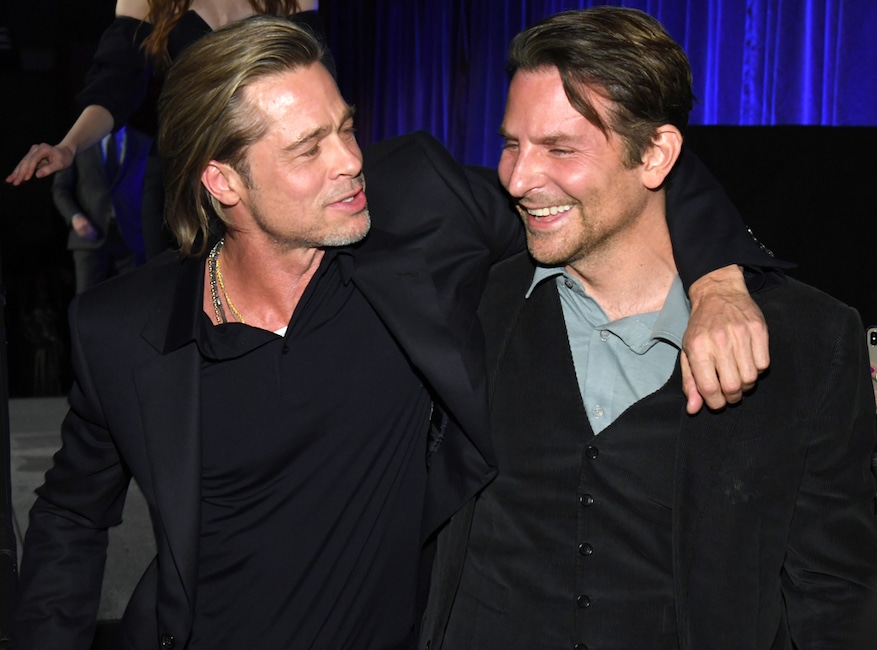 Kevin Mazur/Getty Images for National Board of Review
A Star Support System

After winning Best Supporting Actor at the National Board of Review Annual Awards Gala, Brad Pitt gave a touching speech, in which the Once Upon A Time… In Hollywood star revealed that his good friend Bradley Cooper, who presented him with the award, helped him get sober.
"I got sober because of this guy," he said. "And every day's been happier ever since." And after giving the A Star Is Born actor and director a big thumbs up, Brad who rarely talks about his sobriety, added, "I love you, and I thank you."
Watch E! News weekday mornings at 7 a.m.!